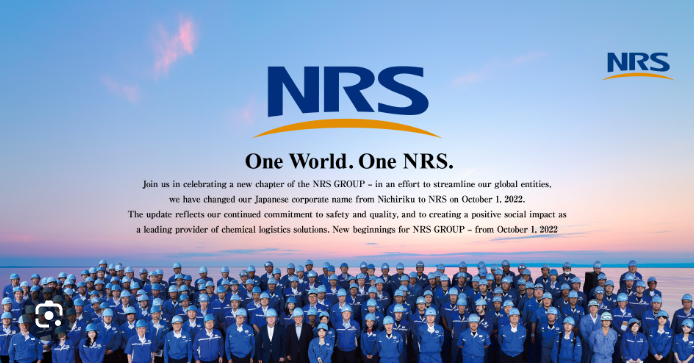 NRS Corporation
NRS Corporation is a major Japanese Isotank provider and logistics company with a global presence. The company offers a wide range of one-stop logistics services, including transportation, warehouse and distribution, bulk tank terminals, sea and air freight forwarding, lease of ISO tank containers, intermediate bulk containers (IBC), and other receptacles.
One of NRS Corporation's key strengths is its ability to handle large volumes of cargo throughout the world. With a global network that covers more than 100 countries, NRS Corporation is able to provide customers with the transportation and logistics solutions they need to move their goods across the globe.
In addition to its global network, NRS Corporation has a number of strategic partnerships with other logistics companies that enable it to handle a variety of cargo types safely and efficiently. This includes hazardous materials, perishable goods, and other high-value or sensitive items.
As an Authorized Economic Operator (AEO) certified company, NRS Corporation is also able to provide customs clearance services to its customers. This means that the company has been certified by customs authorities as a trusted and secure partner in the supply chain, which helps to expedite the clearance process and reduce the risk of delays or other issues.
Overall, NRS Corporation is a highly experienced and reliable logistics provider that offers a wide range of services to meet the needs of its customers. With a focus on safety, efficiency, and customer satisfaction, the company is well-positioned to continue its growth and success in the global logistics market.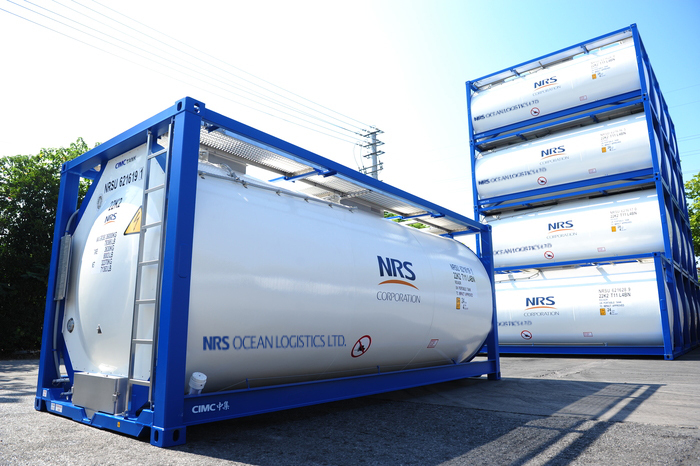 What We Do
NRS Ocean Logistics Ltd. is a reputable provider of logistics and distribution services on a global scale. Our affiliation with the NRS Group of companies, which has garnered over seven decades of expertise in the Chemical and Food Industry, fills us with pride.
Meeting the demands of today's dynamic markets requires a seasoned and genuinely worldwide operator, and this is particularly true for global businesses. At NRS Ocean logistics, our core fleet of tank containers has been central to our operations as we strive to offer global solutions that are tailor-made for our clients.
NRS Ocean Logistics, formerly known as Interflow was a pioneer in the transportation of bulk materials in tank containers back in 1975, offering a reliable and cost-effective approach to meet the industry's needs. The company built a dedicated transportation network that linked major maritime ports and international trade routes with overland road and rail services. By 1990, NRS Ocean Logistics had joined the esteemed NRS Group, leading to a reorganization of its management team and an overhaul of its philosophy and operations. This resulted in improved standards, equipment, and overall efficiency.
Today, NRS Ocean Logistics remains committed to its unconventional approach by continuously investing in its operations, infrastructure, fleet, and standards. The company offers a complete service, from door to door if required, ensuring that every shipment, no matter how complex, receives the same level of dedication and professionalism. Whether it is a routine delivery or a complex project requiring meticulous planning, NRS Ocean Logistics aims to provide a reliable and comprehensive service that meets the needs of its customers.
NRS Ocean Logistics handles all the necessary transport arrangements for road, rail, and sea, while ensuring compliance with local regulations and environmental standards. As a member of the NRS Group, based in Tokyo, Japan, since 1990, NRS Ocean Logistics benefits from the Group's logistics support for the petroleum and petrochemical industries. Over time, the NRS Group has diversified its offerings to become a worldwide leading comprehensive materials distributor for hazardous materials. Furthermore, the business has expanded to cater to the special transportation needs of the biotechnology and medical research industry, including the delivery of radioactive resource materials.
Our Services
We specialize in shipping Iso-tank containers, as well as handling dry and bulk cargo, offering comprehensive transportation solutions to our clients. Acting as a one-stop-shop, we have the expertise to serve as a freight forwarder or clearing agent, delivering hassle-free and seamless experiences. Our focus on reliability and efficiency enables us to cater to a wide range of industries and businesses
Let's work together.
Let us know how we can help support your business with it's logistical needs.